Cattle farming includes:
A VEAL sector – A BEEF sector
Découvrez les vidéos inspirantes des jeunes ambassadeurs de la filière bovine.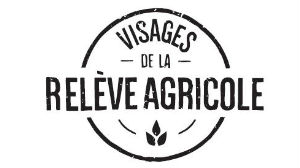 Veaux de grain – Joanie Lachapelle-Trépanier
Veaux de lait – Pierre Luc Nadeau
Bouvillons d'abattage – Isabelle Bastien Barrette et Rémi Ouellet
Veaux d'embouche – Patrick Jalbert
The cattle production, overview!
Cattle production has grown dramatically in
Quebec in the past thirty years. The quality
of the livestock stands out in the markets
and the sector is consolidating. However,
challenges are constant and the past
years have been difficult.
Quebec is still a modest player on the
Canadian scale, with beef production
accounting for around 4% of
national production.
Extranet access
Please write your user name and password as provided to you by the Fédération.
The Vue d'embouche and La Réforme newsletters are no longer published in the form in which you were accustomed to consult them.
The information that was contained in these newsletters can now be found in the enhanced Price-Info section of our Web site.
The section is updated regularly. Be sure to visit it often.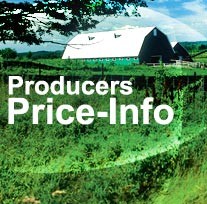 Be the first one to know
To subscribe, click here.
To read the lastest newsletter, click here.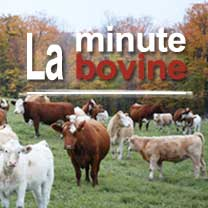 Buy beef?