Uniting 
for growth
Dates à mettre à votre agenda : Les 5 et 6 avril, soyez des nôtres en assistant à l'Assemblée générale annuelle des Producteurs de bovins du Québec.
Quand : Mercredi 5 et jeudi 6 avril 2017
Où : À l'Hôtel Clarion de Québec
Nous vous attendons en grand nombre ! Tous les détails concernant l'événement vous seront communiqués sous peu...
La production de bovins de boucherie est l'une des activités agricoles les plus répandues sur le territoire agricole québécois. Depuis les 5 dernières années, elle a connu des changements importants se traduisant, entre autres, par une consolidation des entreprises. Mais, qu'advient-il vraiment des coûts de production ? Le CECPA vient... Lire la suite.
Les nouveaux modèles sont donc indexés et appliqués depuis le début de l'année.
The cattle production, overview!
Cattle production has grown dramatically in
Quebec in the past thirty years. The quality
of the livestock stands out in the markets
and the sector is consolidating. However,
challenges are constant and the past
years have been difficult.
Quebec is still a modest player on the
Canadian scale, with beef production
accounting for around 4% of
national production.
Extranet access
Please write your user name and password as provided to you by the Fédération.
The Vue d'embouche and La Réforme newsletters are no longer published in the form in which you were accustomed to consult them.
The information that was contained in these newsletters can now be found in the enhanced Price-Info section of our Web site.
The section is updated regularly. Be sure to visit it often.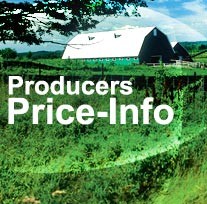 Be the first one to know
To subscribe, click here.
To read the lastest newsletter, click here.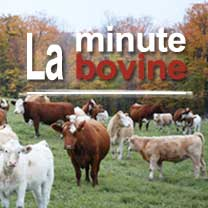 Buy beef?